I've been pondering for awhile what my first Asian drama post should be. I thought about doing a review, my top dramas of 2020, etc. Then it hit me! I was like, there's a tag for almost anything, so there must be an Asian drama tag. Huge shoutout to the creator(s) of this tag! I don't know who originally made it, but I found this post of the tag on Amino which I'll link here.
1. First Drama
I suppose I can thank my love for anime for introducing me to Asian dramas. Honestly though, I almost forgot that Ouran High School Host Club Live Action was my very first drama. Back then, I put live actions and dramas into different categories. In my head, Strong Woman Do Bong-Soon was my very first Asian drama that I knew was an Asian drama. I don't remember a ton about this drama, but I think I found it to be extremely weird, overdramatized, but overall really cute and enjoyable.
2. Favorite Korean Drama
I came upon this drama as I was browsing Netflix, and I was skeptical about watching it. Netflix and I haven't really been getting along lately when it comes to what dramas it supplies me. Before this drama, I think I dropped about two or three from that platform. I'm extremely glad that I gave this drama a chance though!
Introverted Boss is absolutely beautiful. I was a little unsure about it for an episode or two, but then I fell in love with it. The overall plot is pretty serious, but it balanced the heavy moments with humor and cute moments really well. I also adore the characters and their relationship development. The main characters are absolutely adorable! This drama has great pacing, and it's one of the only dramas that have made me feel surprised and caught off-guard with the twists and turns.
3. Favorite Action/Crime Drama
I wasn't sure which one to pick between Strong Woman Do Bong-Soon or HIStory: Trapped, but I loved this drama's ending more. Most of my memories of this drama are cute and fluffy. However, I recently rewatched the beginning of the first episode to show my parents, and I realized that it was kind of intense right off the bat. I love this drama both for the adorable romance and for the suspenseful crime scenes.
4. Favorite Female Lead Character
It took me awhile, but I've really grown fond of Honoka Yahagi as Kotoko in Mischievous Kiss. This drama casted the roles really well, and I love the relationships and growth in the drama. I love Kotoko because she's kind-hearted, yet she's really strong when she reaches her tipping point. One of my favorite scenes in the series is when she finally yells at Naoki's girl family friend, and he later tells the family friend that he loves Kotoko's power.
5. Favorite Male Lead Character
I swear, I lowkey have a little bit of a crush on Perth's character, Ae, in Love By Chance. I've watched this series multiple times, especially when I'm sad. Ae and Pete just always make me feel better with their beautiful love story. Ae is so sweet to Pete, and I love it so much. They're adorable! I love that Ae is so protective and always looks out for Pete. It melts my heart T-T
6. Favorite Second Male Lead
I suppose you could say I have a type. I love characters that are handsome and kind of tough, but then they're absolute softies for their significant other. I love Zhao Yi Qin as Lin Yi Yang in Accidentally in Love, and I love his relationship with Fang Fang. They're adorable together, and I love that he almost bought her workplace for her haha. She really told him off for that. He may look scary, but he really means well deep down.
7. A Drama You Started But Couldn't Finish
I tried. I gave Falling for Innocence probably about eleven episodes, and then I dropped it. I just didn't care enough about the main characters. This was just one of the many dramas that Netflix recommended me that I ended up dropping. Some other ones would be Romance is a Bonus Book, Well-Intended Love, and Fall in Love with Me.
8. Favorite Drama Ending
The trend continues with the female lead being the male lead's soft spot. The ending for Put Your Head On My Shoulder is pretty cute and happy overall. The side couple gets engaged while Gu Wei Yi and Situ Mo get married. Gu Wei Yi thinks back to how he's done a lot of stupid and crazy things ever since he met her, but he'll keep doing those things because he loves her. The very last scene shows that they had a child, and even the kid knows that his dad does everything for his mom. The kid tried to pretend to be Situ Mo, and he asked Gu Wei Yi to get him some juice hahaha.
9. Unpopular Opinion: A Drama That Is Popular That You Dislike
Let me just say, I didn't hate this drama. I just don't really dislike dramas in general that much. I gave My ID is Gangnam Beauty a seven out of ten rating. This is the lowest rated popular drama that I could find on my list. I think the thing that I didn't like the most was the main characters. They were both just super awkward, and it was kind of cringey to watch sometimes. I didn't really think they were that cute until the last few episodes when they seemed more comfortable around each other. These two are also just not my cup of tea when it comes to actors and actresses. I also wish that at least one side potential couple would have some sort of closure!
10. An Unpopular Drama That You Love
I forget why I watched Boy For Rent, but I'm so glad that I did! Badz and Smile are so cute together, and Liz and Kyro understand each other on a deeper level. However, I watched this after I watched Ugly Duckling Series: Don't, so I could not take Jaydn seriously as the bad guy because I kept thinking about his character as Minton haha.
11. A Guilty Pleasure/ Types Of Clichés That You Hate To Love
This whole blog is pretty much an answer to this question. I'm such a sucker for when the male lead character is tough or at least semi-cold/quiet to everyone else, but they love and show warmth to their significant other. I think Dean from Until We Meet Again is a good example of this. Dean isn't mean, but he's quiet and extra caring towards Pharm and ONLY Pharm. I also love soulmate stories, and there needs to be more of them.
Even though I love this cliché, it's also the one that causes me the most grief because they're usually mean in the beginning. I love it when they finally fall in love, and then they're super sweet, but before that happens I do get frustrated a little bit. That's why I have such a complicated love for dramas like A Love So Beautiful, I Hear You, My Neighbor Can't Sleep, etc. Oh! However, a great example of when I wasn't frustrated was when I watched Love O2O. I'm also quite enjoying Go Go Squid! right now.
12. An Asian Drama Classic
I feel like so many people have watched Weightlifting Fairy Kim Bok-Joo. This was my second official drama that I have ever watched. It's a really nice drama to watch when you're first getting started. It's very cute and pretty light-hearted if I remember correctly. It does of course have deeper and more serious themes that can make the audience appreciate it on a deeper level.
13. A Drama That You Have Rewatched
I love Love By Chance with all of my heart. Well…most of it at least. I don't really rewatch whole series. I usually only rewatch the parts that I truly love. I'll admit it, I technically haven't rewatched ALL of this drama. This drama has four different couples, and I only like two of them. I only watch AePete and TinCan scenes, and I skip the rest. I'm still counting it as a rewatch though!
14. A Drama That Inspires You
Flower Boy Next Door has both inspired me and taught me valuable lessons. It inspired a fairy themed layout for my bullet journal in July because they called Enrique a fairy.
This drama has taught me that some of the best dramas are not the ones that are always happy. I like to say that I love this drama like family. They may not always do what I want them to do, they may make choices and decisions that make me frustrated, but I love them all the same. I may become irritated, agitated, upset, or even angry, but that's not always a bad thing. Flower Boy Next Door has taught me that it just means that I truly care.
15. A Drama That Made You Cry
This is actually a movie, but it still made me cry. I Can Speak was never on my radar, but then one day I was told to watch it as part of a community thing on Amino. I recommend looking up who comfort women are before watching this movie if you don't know who they are. I didn't, so I was a little confused for awhile. I cried when she made the speech at Washington D.C.
16. A Drama That Made You LOL
If I'm being totally honest, I don't remember a lot of what happened during Yamato Nadeshiko Shichi Henge. However, this was the only drama where I put in my review that it was funny, so I'm going with this for my answer.
17. Favorite Asian Drama Outside of Korea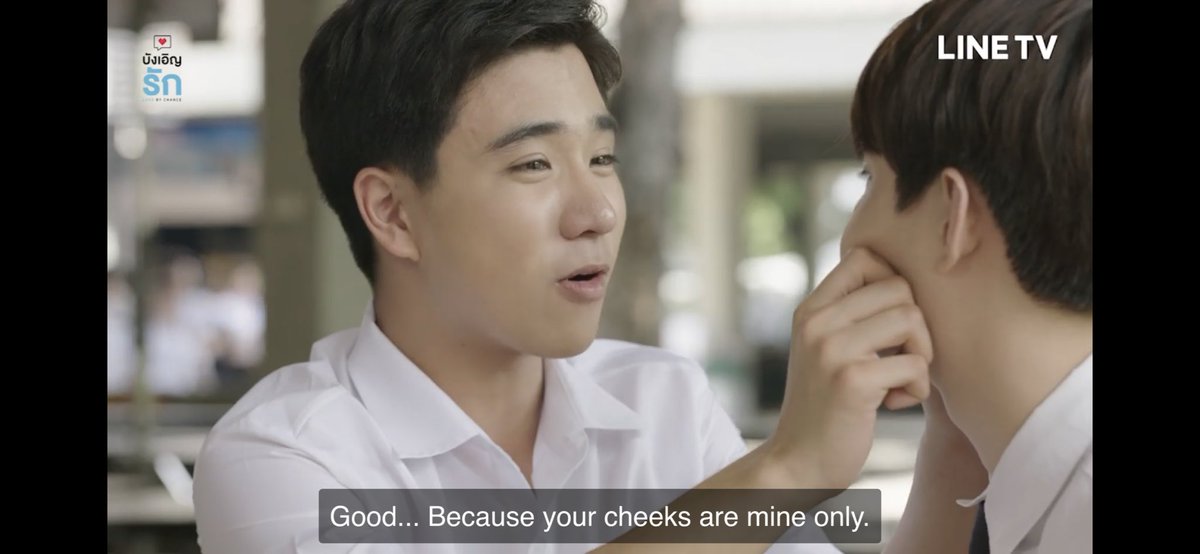 I don't like doing repeats, but I had to for this one. Love By Chance is my go-to favorite drama, and it's the drama that I go to when I'm feeling down. I just think that they are so precious together! I love this drama with all of my heart (well, the AePete and most of the TinCan parts).
18. Most Recent Drama That You Finished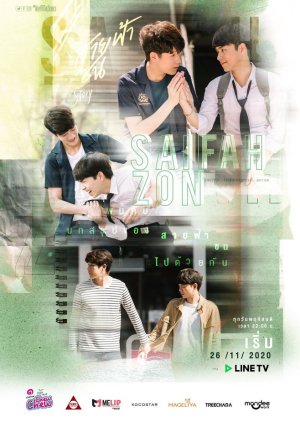 I haven't actually been able to watch a lot of dramas lately because I've been so busy with school. However, SaifahZon Story was only three episodes, so I was able to watch it after it was done airing. I didn't want the suspense, so I waited until I could binge watch it. I do love Saifah and Zon, they're really cute. However, the trailer was so mean! I thought Saifah and Zon's relationship would actually have to start over after the story was deleted! I'll definitely miss them though, and I hope to see them together again one day.
19. Dramas You Are Currently Watching
Okay so…I barely drop dramas, but I also take a SUPER long time to finish them. Plus, I never have time to watch those hour long episodes during the school year. I am currently watching Go Go Squid!, and I'm enjoying it a lot. The male lead does frustrate me when he pushes her away, lies to her, and makes dumb choices, but I love it when they're together and happy. I love that she makes him smile and laugh. I'm on episode 33 out of 41, so I don't have too many more episodes to go until the end. On my list, I also said that I'm watching Flavour It's Yours…but I don't know for sure. The plot is interesting, and I'm sure they're really cute later on. It's just so irritating right now, and I'm so over both of the characters. I also have to decide if I want to finish I-LAND which I might because I know there's a BTS episode, and I don't know if I'll return back to watching the rest of Off Gun Fun Night Season 2. Haha and I still have more dramas that I put on-hold.
20. A Meme That Represents Your Asian Drama Life/Addiction
Hahaha I love it! This is literally my life. This can also apply for when people ask about my favorite song because I pretty much only listen to Asian music. Asian dramas are just better than American television for me. Although they have drama in the name, American tv is on a WHOLE other level. There's always so much drama going on that they never give the audience a break, and that leaves me feeling exhausted. I also don't understand why they always have to have cheating in American tv. I think Asian dramas are really spectacular because there are so many original storylines, and there's something out there for everyone.
Y'all made it to the end of the blog! I didn't realize that this blog would become this long. I forgot that I tend to talk a lot. I hope y'all enjoyed reading this and make sure to hit that like button if you did. Comment down below if you've watched any of the dramas that I mentioned, or what kind of blogs you would like to see in the future. See y'all next time!