I don't even know how to start this blog off because I'm just so excited to talk about this book! Just the other day, I finished reading Counting Down with You by Tashie Bhuiyan, and it was FANTASTIC! This was my very first time reading a story about fake dating, and I honestly was extremely skeptical at first. The trope of fake dating is not one that initially appeals to me, but the synopsis talked about books, so I had to pick it up haha.
Counting Down with You follows our Bangladeshi main character named Karina Ahmed who feels torn between her dreams and her parent's expectations. Her parents want her to be a doctor, but all Karina wants is to pursue her dream of being an English major. For now, Karina accepts her pre-med fate and settles for helping her English teacher out after school and tutoring other students. One day, her teacher asks Karina to personally tutor the school's notorious bad boy, Alistair Clyde aka Ace. However, Ace is extremely reluctant to let his family know about his tutoring sessions, so he tells them that they're dating. Karina is absolutely shocked, but after Ace's begging, breakfast runs, and promise to buy her a dozen books a week, she gives in. She tells Ace that she'll only fake date him until her parents return from their trip to Bangladesh at the end of the month. What happens though when fake dating brings real feelings?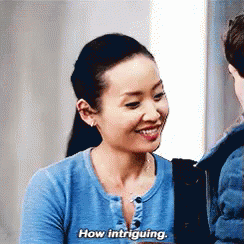 Okay, buckle your seatbelts everyone. I wrote down notes for this book, so this might be all over the place since I'm going to go in the order of my notes. I absolutely loved Ace and Karina's dynamic and dialogue. I thought they were extremely cute and witty. They made me chuckle a couple of times just because they were so silly sometimes. They were extremely comfortable with each other, and Ace was extremely cheesy. Some people hate cheesy and it would make them cringe, but I LOVED it. Plus, Ace was very doting towards Karina, and that's my dream. I'm kind of a hopeless romantic, so I'm a sucker whenever a guy treats a girl like a princess. There were some cliché lines here and there, but it was still pretty fun overall.
The cultural references made everything super fun, especially when it came to the food. Sometimes I wish that they had put in food descriptions for dishes, but I love food so much that I was okay with doing a quick Google search. Plus, a picture always showed up, and they all looked delicious! I was also appreciative of all the representation in the book overall. However, I was looking at Goodreads reviews, and the comments on the representation were all over the place. Let me say now, I enjoyed the rep, but I'm not Muslim and I know pretty much nothing about Bangladesh or their culture. I do have anxiety though, but I do understand that anxiety and dealing with it is different for everyone. I feel like representation is such a difficult thing sometimes because what some people perceive as stereotypical and offensive is what others resonate with. Honestly, reading the comments both hurt my heart and fascinated me at the same time.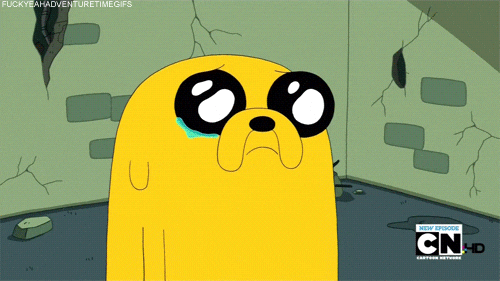 The anxiety rep…I liked that it was included. You see, I do have anxiety, but I didn't particularly resonate with the representation in this book. My triggers, coping methods, and environments are very different from Karina's. I couldn't imagine the constant anxiety that Karina deals with because she's terrified of disappointing anyone, especially her parents. My parents are always supportive of me, and they're enthusiastic about me wanting to pursue my dreams of being an editor. Karina also has a very stable, small group of best friends, Nandini and Cora. I have a wonderful group of friends, but I've been through a lot of friend circle changes. Our coping methods are immensely different as well. Karina likes to try counting down in her head and candles. I appreciate the author including all the times Karina had to countdown. It may have been a tiny bit tedious since the voice in my head counts down very slowly, but it made the situation and her struggles more prominent and real.
If I'm being honest, my rating and love for this book may be influenced by the last book I read. I won't go into too much detail in this blog, but I read The Astonishing Color of After before this book. In that story, the main character would talk a lot in color, and I think it's a good story for those who like artistic writing. I'm not really into wordy writing. I'm keener when the writing is straightforward. Although there were moments when Karina expressed herself through poetry, I liked it because I love the world of poetry. It was also easier for me to follow the plot, writing, and to care about the characters since the story was centered around Karina wanting to be an English major. I connected with her on that level, and I was more invested in the story.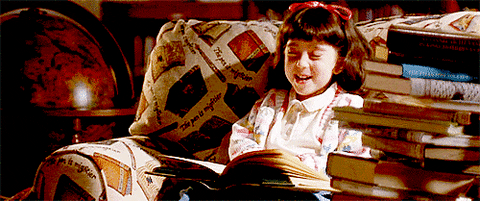 Ace and Karina's relationship has just made it so much harder for me to find a guy haha. Now, I'm going to want someone who treats me how Ace treats Karina. They're just so cute together! I'm not one hundred percent sure why he took such a huge interest in her right away out of the blue, but at the same time, I'm not complaining. Maybe it's because she didn't judge him to his face right away. Most people just see him as a disrespectful bad boy, but he's really a softie and treats the people he loves like diamonds. Besides from their romantic relationship, I absolutely loved the other relationships in the story. Mia was such a wonderful character, and she was so sweet. I'm glad Ace and Mia have such a nice step-sibling relationship. Karina also has such a nice, realistic sibling relationship with her brother, Samir. Karina's friend group was really fun, and Dadu is the best! I was really worried that the author was going to make the parents suddenly have a change of heart, but I was wrong. Dadu came to the rescue, and she was fierce about it!!!
Rating: 9.14
Thank you all for reading my blog, I'm so happy that I was able to share my thoughts on this book with y'all. It's not everyday that I read a story that I give five stars on Goodreads. Tell me down in the comments below your thoughts on this book or if you're interested in reading it. What was your last five star read? Thanks again, and see y'all in the next post.