One of my first posts on this blog included me doing The End of the Year Book Tag. It's both shocking and exciting to think that I've been blogging for at least half a year now. This isn't my first time doing this tag, but it's my first time blogging about this tag. I did this tag on my YouTube channel that is no longer active since I've discovered that blogging is more in my wheelhouse than recording myself on camera. Also, I apologize if this post is a mess. Lately, I've been in a lot of virtual meetings with college advisors and important students, so my heart rate has been off the charts these past few days. What better time to do The Mid Year Freak Out Tag than when you're freaking out though?
1. Best Book You've Read so Far in 2021?
I always wonder if doing these tags are a good idea because sometimes I think they can be repetitive since I do book reviews. I wrote a whole post about this book, so I won't go into too much detail. I gave this book five stars because it was the perfect read at that point in my life. It was also my very first fake dating novel, and now I really want to read more with that trope. I'm already super excited for Tashie Bhuiyan's next book, and she could potentially be on my favorite author list.
2. Best Sequel You've Read so Far in 2021?
I'm not really a series girl, so this was the only book I read that was a sequel. Even if it wasn't though, I'm sure that I would've still chosen this book for my favorite sequel. Even though I read way more standalone novels, my top favorite books are from series. This is the fourth book in The Ghost Bird Series. I love this series…but I've never actually finished it. It's mostly because there are so many books in this series, and I just love the first couple so much. I always end up reading a few, taking a long break, and then start the series over to refresh my memory. I'm not exactly positive what solely happened in this book since it's the fourth one though. Hopefully, one day I'll actually read all the books that are currently out in the series, but we'll see. I've only made it to The House of Korba so far.
3. New Release You Haven't Read Yet, but Want to?
I haven't been the best at keeping up with the latest releases because I have so many books on my bookshelf that I still need to read. However, The Last Fallen Star by Graci Kim came out in May, and I really want to read it. It's a middle grade fantasy book, and what interested me is that it's about an adopted Korean-American girl. I love Asian representation, and I always appreciate Korean-American representation. Many people believe that South Korea already has a lot of representation because of how big K-pop is in the world. However, sometimes I still feel ignored. It's the little things in life like being the only Korean person in my school and how all the colleges I looked at seemed to offer so many language classes including Japanese and Chinese, but they never offered Korean. On top of that, I'm adopted and live in a very Dutch community. I'm not sure if this book will tackle what it's like to be both a person of color AND adopted, but maybe it'll help pave the way for a novel that does.
4. Most Anticipated Release for the Second Half of the Year?
I mean, I've come this far, so I might as well follow through. I still can't get over the ending of the second book. I saw it coming, but my heart was crushed all the same! There are so many different opinions on this book, and I can see both sides. I just want to finally see Lou and Reid get the happy ending that…well they mostly deserve. AGH now I'm thinking about it again😭ANSEL!
5. Biggest Disappointment?
Okay, no one come and fight me. I gave this book four stars, and I think it's a precious book. I appreciate the message of this book, and it's ultimately my fault that I was disappointed when I read this story. I was disappointed because I had unrealistic expectations. I hyped myself up and was let down when I realized that this wasn't MY story. This book will definitely connect with a lot of people, but it just didn't with me. I hoped to use this story for individual speech, but the connection wasn't there, and I was disappointed. I thought it would focus more on how some kids don't like certain physical features they have because of society's beauty standards and how kids deal with those emotions. It was much more family-oriented than I expected, which is amazing but is where the connection with me failed to form. I still think this story was beautifully crafted and illustrated.
6. Biggest Surprise?
Lady in the Mist was a pleasant surprise and a recommendation from my friend, Sarah. Our tastes are kind of different, so this was different than what I was used to reading. I usually like contemporary romance novels, and I hate love triangles. This book was a romance novel, but it was historical fiction and had a love triangle at the center of the plot. However, I surprisingly enjoyed it. I enjoyed the banter between the two main characters, and there was still some action that kept me interested. If you want to hear my full thoughts, I reviewed this book back in January, I believe. It was actually my very first book review.
7. Favorite New Author?
This is where repetition may be a bother. I can't say for sure that Tashie Bhuiyan is an absolute new favorite author since she only has one book out so far. However, I don't give out five stars to everyone. I'm extremely bad at rating books lower than three stars, but I'm also bad at giving them five stars. Tashie Bhuiyan was able to craft such a cute novel that I absolutely adored, and she raised my guy standards. I'm now going to be searching for someone that dotes on me like Ace does with Karina. Books are similar to music when it comes to the creators to me. It's easier for me to fall in love with a story/song than for me to love an artist/author. The only author that is even on my favorites list is Akemi Dawn Bowman. Hopefully, Tashie Bhuiyan will be able to join that list soon.
Newest Fictional Crush?
Okay, I promise this is the last time I'll talk about this book in this post. I just think Ace is such a great guy! I've always been a sucker for semi-cold guys that were super warm/nice towards their crushes or girlfriend. Although Ace has the reputation of a bad boy, he's actually such a sweetheart. I also just think it's amazing that he agreed to buy Karina books. I had to make a list of what I want for a future spouse for school, and I said that I wanted someone to go book shopping with me. The thing that sends it over-the-top is the fact that he gives her his jacket when she's feeling anxious. I always carry a jacket with me because it's like my safety blanket when I get nervous or anxious. I understand needing that comfort, and the gesture just melted my heart.
9. Newest Favorite Character?
For those who don't know, there is a lot of controversy surrounding Date Me, Bryson Keller and the manga Seven Days. Unless I change my mind, I'm planning on doing a review on this book, and I'll also talk about my opinion on the controversy because I also read and watched the adaptation of Seven Days before reading this novel. Either way, I still loved Yazz in this book. Yazz is Kai's younger sister, but she's the best. She has a little bit of sass tied into her wisdom, and she's not afraid to call people out. She loves Kai and is supportive of his relationship with Bryson. She even left an angry letter saying how she was disappointed in her parents when they didn't take Kai's coming out well. She also did as much as to start drawing a comic of a gay superhero that looked like Kai. Yazz was one of the most supportive characters in the book, and she was extremely lovable.
10. Book That Made You Cry?
I wanted to cry because I didn't want to read this book. I'm sorry to those who love this book. It's actually not because of the book content itself. I just have a hard time liking books that school assigns me. It doesn't help that my teacher isn't the best at time management, so she would assign 30 pages every night. Sometimes, that was okay, but there were a few days where I was super busy with other activities. It was also towards the end of the year, so my motivation was almost non-existent. Maybe I'll give this book another chance in the future along with other school required books, but right now I just have bad memories and feelings associated with it.
11. Book That Made You Happy?
Although I only gave this book three stars, it'll always have a special place in my heart. I do feel bad that I didn't fall in love with this story, but I appreciate it nonetheless. Tokyo Ever After is special to me because it was the very first time that someone from a publishing company contacted me and asked if I wanted an eARC. Then later, they also asked if I wanted a finished copy of the book. I want to read the finished novel to see if there are differences, but we'll see when I'll finally get around to it. Tokyo Ever After was the first book that I've ever received in the mail, and I'm so grateful for the opportunity. I was absolutely ecstatic to receive this book, and it left me with a lot of fond memories.
12. Most Beautiful Book You've Bought so Far This Year?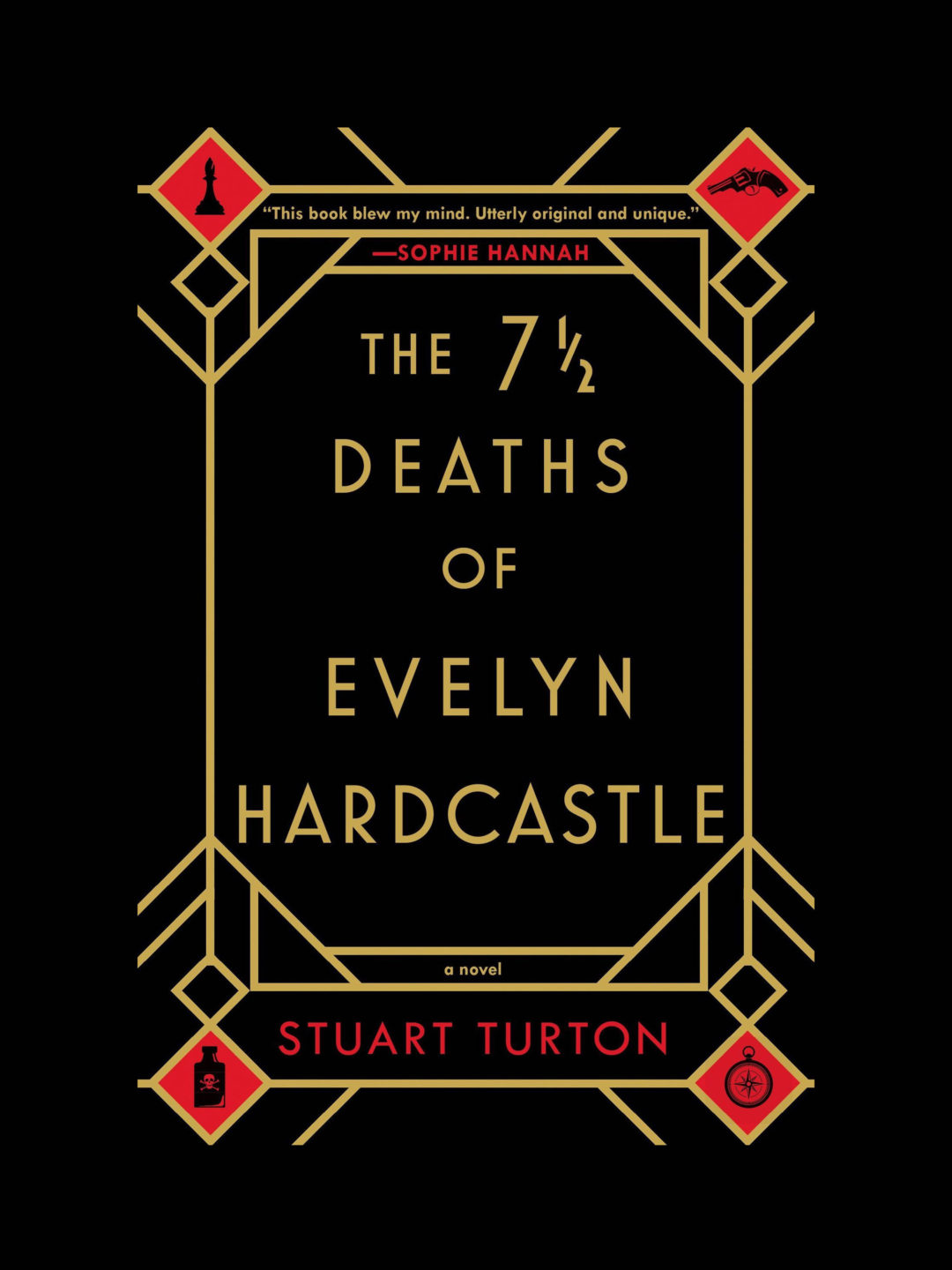 Some people may think this cover is pretty standard, but I think it's beautiful in a classy way. I'm extremely excited to read this book because I'm pretty new to the mystery genre as a whole. My friend recommended this book to me, and I'm intrigued by the synopsis. I'm also curious to see what the objects in the corners symbolize.
13. What Book Do You Need to Read by the End of the Year?
If I love this book then Gloria Chao will also be on my list of favorite authors. This book also has the fake dating trope, so now I'm super interested and intrigued. I thought I wouldn't love this trope, but I think I just don't like it when they fake date to make an ex jealous. This book cover is also so cute. However, I saw a different cover version, and it's absolutely GORGEOUS! I'm going to try to finish this book by the end of the year, and I think I'll be able to accomplish it unless something eventful happens in my life. I'm such a mood reader, so it's hard for me to really determine what I'm going to read ahead of time. I'm confident that I'll keep my word about this book though.
Thank you all for reading my blog! When I did this tag on YouTube, I changed up the questions a little bit to apply to songs and movies/shows as well. Let me know in the comments if that's something that interests all of you. See y'all in the next post!