I've been wanting to post some book content, but I have literally not read a single book for about a month! Life has been absolutely hectic lately with camps, trips, and now I'm finally moved into college😱 I feel so old! I also feel dead right now because I'm physically and socially drained. Why am I so drained you might ask. Well, it's because of my personality type: INFP-T (smooth transition right haha). I didn't really know how to start talking about the content of today's post. I'm going to do The Myers Briggs Book Tag. This book tag was originated by a YouTuber named Jaded Reader.
INTROVERT: ( I )
You can be outgoing, but need to recharge with some calming solitude, Where is your favorite place to read & unwind? Why is this little oasis where you choose to go?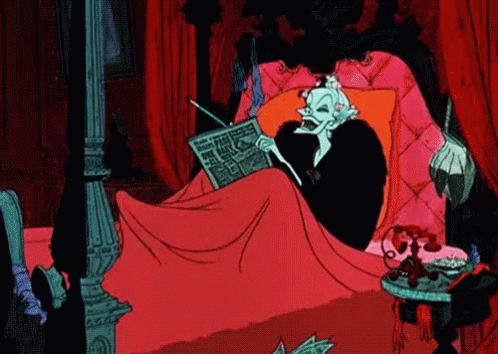 I suppose this answer is pretty standard, but I tend to just read in my bed. I spend a lot of my free time in bed haha. The oasis part probably has more to do with the fact that my room is my private little space. It's hard for me to really read anywhere else. For SOME reason, my family will see me reading my book on the couch and then choose that moment to watch TV or start a long conversation with each other or me. If I can get quiet time, then I do like reading on my couch, but I often fall asleep since we have a ceiling window directly above the couch. As a child, the playground used to be my favorite place to read and unwind because I was never super social. I don't read that much when I visit the playground nowadays, but it can still be super nice and tranquil.
INTUITION: ( N )
Some books are meant to be understood and others are meant to be explored. What book or character stands for an idea that is deeply meaningful to you?
I need to re-read this book to try to fully put into words what the book Starfish by Akemi Dawn Bowman means to me. Haha I love the opportunity to talk about the books I love, but sometimes I worry that it's boring because I always talk about the same books. Starfish had a huge impact on me culturally and when it came to my insecurities about my identity. The ideas that this book represents are that I'm never truly alone and that I'm never not enough. I've always worried about being enough culturally and ethnically because I'm Asian, but I've practically grown up white. It's been awhile since I've read this book, so the words of what this book means to me are difficult to grasp. Y'all should definitely check out my full review of this book where I pour my heart out.
FEELING: ( F )
Not everything needs to be realistic, where is the fun in a world with limits? Which fantasy world do you find so atmospheric you slip inside and never want to leave? (Put simply a book with good vibes)
This question is difficult because I read a lot of contemporary novels, so I'm pretty much already living in most of my favorite books' atmospheres. In the past, I would've suggested my second favorite book's world, The Significance Series, but that could create a lot of negative chaos as well. I would have to say perhaps the world from Carve the Mark or The Last Magician. Those worlds are messes as well, but I like the core theme of powers. I've always thought gifts or magical powers were cool. If we're solely talking about good vibes, then that changes the story because those books didn't give me good vibes. I think I'll Be The One gives off great vibes because it's a nice glimmer of hope that perhaps this work of fiction could one day come true. Being in that world where an oversized K-pop idol could still be successful and encouraged would be unimaginably amazing.
PERCEIVING: ( P )
TBRs are fun to construct and meant to be destroyed. Do you stick to the list or mix it up every now and then? What's a book you've put down that you want to pick back up, but just haven't been in the mood for?
My TBR….is embarrassingly huge, and there are some books on there that I should really remove sometime. I know what books are on my TBR, so I suppose I could use that as a list when I'm shopping for books, but I'm no stranger to impulse buying as well. I have plenty of novels and mangas that I always put down and expect to pick up later and never do. I usually take long breaks whenever I binge read a section of that series or volumes of that manga. I love The Ghost Bird Series, and I tell people that it's my favorite story. However, I have never actually finished the whole series. I've been stuck on book seven for awhile, and I always end up restarting the series, so it's hard for me to progress. Also, I just had to edit some really weird gibberish because I took a break from blogging, and the last time I was writing, it was midnight. Note to self, don't blog when you're exhausted. I have also had a hard time picking the manga Love So Life back up along with Horimiya.
INFP: The Idealist
Even when conflict runs high you can be the advocate for either side. What is a book that was not well received but you were able to find its good qualities?
I didn't know which book to pick, so I just went with the one that had the lowest average rating on Goodreads. I forgot that not a ton of people liked this book though. It has an average ratin of 3.50 stars. I absolutely love The Promise of Amazing, and I lowkey wish I brought it to college with me. I first read this book in middle school, but I re-read it about half a year ago just to make sure my opinion didn't change. It's just such and easy read, and I need to read more from Robin Constantine. It's weird because I don't know why I'm so passionate about this book. Many people have a problem with this book because of the insta-love, but I actually like insta-love to a certain point. I don't like when I can't see a reason for the two people to be together, but I didn't have that problem with this book. Others may also think that the romance and the relationship aren't believable. I suppose I'm at an advantage in this case because I wouldn't know what's believable for relationships since I've never been in one. Perhaps this couple isn't super realistic. I don't remember that being a problem for me though. Even so, I'm okay with that because books are my escape from reality. I personally don't need them to be super realistic.
Thank y'all so much for reading my blog, and I hope you enjoyed this post! I will try to read an actual book soon, but this tag was fun! If you guys want to do this tag, here's the link for the questions. Since there are different questions for different types, tell me if you all decide to do this tag–I want to read your post! What's your personality type? Drop them in the comments. See y'all in the next post!